Mamoni Arriba was celebrating national holidays on November 3rd, which is the day when Panama separated from Colombia. The teacher, Denia Espinoza, organized a wonderful event where all the students got the opportunity to share poems and songs with their families and neighbors.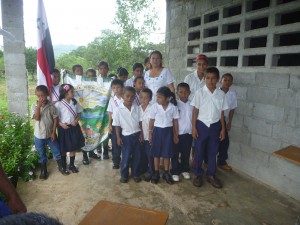 The only school located in Mamoni Arriba has 21 students that range from 1st to 6th grade. The teacher teaches all the different levels at the same time within the same classroom. If students want to attend Junior High they have to move from Mamoni Arriba.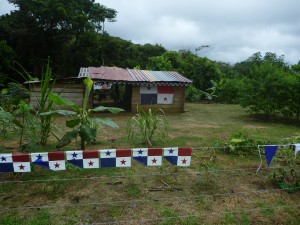 The games started following the students performance. One traditional game that is commonly played during the national holidays is the "palo encebado". This game requires a long tree stem. The bark from the stem is removed and then bathed in oil, water with soap, or some substance that makes it slippery. The stem is placed vertically attached to the ground and at the top of the stick is the price. To get to the price team members have to climb up the stem, by climbing over each other. The team that reaches the price first, wins!