Board of Directors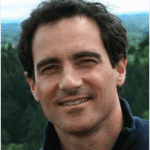 Colin Wiel – Chairman, CEO & Founder
Colin Wiel is the Founder & CEO of ecoReserve. He is a successful high-tech entrepreneur, investor and committed environmentalist. Colin's passion for rainforest protection led him to purchase land in the Mamoni Valley in Panama, where he then conceived of ecoReserve as a vehicle for enabling individuals of any means to create their own nature reserves. He is also Co-Founder and Managing Director of Wiel Brien, LLC, a real estate investment company focused on buying, renovating, and leasing REO single family homes. Colin has a strong background in business management and software engineering. In 1998, he founded and ran Milo, a 35-person software engineering firm in San Francisco that was acquired within three years. He then founded the San Francisco Chapter of the Fake Ray Bans Keiretsu Forum, an angel investor network. Colin has made angel investments in more than a dozen Bay Area companies in the past six years. Earlier in his career, Colin designed an antiskid system for commercial aircraft for Boeing (two US patents issued) and co-architected the Java infrastructure for Charles Schwab's online trading website, which was the largest dollar volume Karabiner e-commerce website in the world at that time. Colin holds a B.S. in Mechanical Engineering cheap jordans online from U.C. Berkeley.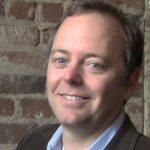 Steve Brown
Steve Brown is an entrepreneur and active board member in innovative software and Internet businesses. He is currently CEO of Snaptic Inc., a mobile applications company that makes it easier to capture and share information from mobile devices to improve productivity, manage resources, and connect with services online. Prior to co-founding Snaptic in October 2008, Steve was an Entrepreneur-in-Residence at Mohr Davidow Ventures, where he pursued opportunities to apply Internet technologies and services to empower consumers and encourage healthier lifestyles. He also joined the board of Breastfeeding.com, where he helped transform the company into a social network and then managed its acquisition by The Knot (NASDAQ:KNOT), a leading lifestage media company. He currently serves on the board of Agile Sports Technologies, a world-class online video coaching platform used by leading sports teams. Steve is the founder and former CEO of Health Hero Network, a pioneer of telehealth and remote patient monitoring, now a division of Robert Bosch GmbH. Steve Brown earned a bachelor's degree in physics from Stanford University in 1991. In his honors thesis on modeling climate change, he created educational simulations to teach people about the impact of lifestyle and behavior on global warming. Steve speaks at international conferences about innovation and the potential for the Internet and interactive media to positively change behavior. Steve's innovations have resulted in 70 US patents and numerous industry awards.
Sean Jacobsohn
Sean Jacobsohn has been an alliances and sales executive in the technology-enabled business services space since 1999. He is currently VP of Channel Management at Cornerstone OnDemand, a human capital management software-as-a-service provider, which has grown from 300,000 to 3.3 million subscribers during his tenure. Previously Sean was VP Sales and Partner Development at WageWorks, a leading provider of consumer-directed spending solutions, which grew from $3 million to $82 million in revenue during his 4 year tenure. He spent 3.5 years at Elance, the world's largest marketplace of contractors, which sold its software unit to cheap oakleys Click Commerce (CKCM). He also has held finance positions at Major League Baseball and The Prudential Realty Group. Sean has an MBA from Harvard Business School and a BBA in Marketing, Finance, and International Business from University of Wisconsin. He is a co-founder of the Harvard Angels, board member of ecoReserve, and the immediate past President of the Harvard Business School Association of Northern California.
Arch Meredith
Arch Meredith is Managing Partner of Kite Hill Capital, a private venture capital firm. Arch is also a Founder of the Chroma Group, which developed patented software technology for pattern recognition and visualization, and he manages Chroma Group equity interests. One of Chroma's affiliates is applying the technology to find subtle patterns in seismic data that are diagnostic of oil and gas, another is using it to help radiologists screen for colon cancer in CT data (for virtual colonoscopies), and a third is using it to find new indications for existing drugs. Previously, Arch was Founder & CEO of TeleTix, which developed the first networked, self-serve kiosks in cooperation with Hewlett-Packard. He is a graduate of Stanford University and the Stanford Graduate School of Business.
Lee West
Lee West is a Founding Board Member wholesale football jerseys of ecoReserve and serves on the Finance and Educational Committees of the Executive Council. Lee is the Co-Founder and Chairman of the San Francisco Carbon Collaborative ("SFCC"), an initiative on behalf of the San Francisco Mayor's Office of Economic and Workforce Development to develop technologies and market-based responses to climate change and make San Francisco the west coast hub for carbon markets. Lee has applied his almost 30-year career in financial markets and private investing into advisory roles and board appointments in various technology, financial services, and non-profit related businesses. He began his career in money management in 1982 working for Wall Street firms and heading advisory services. Today Lee cheap jerseys is President of Defensive Portfolio Management ("DPM"), where he continues to manage capital for institutional clients.