Staff
Colin Wiel – Founder & CEO
Colin Wiel is the Founder & CEO of ecoReserve. He is a successful high-tech entrepreneur, investor and committed environmentalist. Colin's passion for rainforest protection led him to purchase land in the Mamoni Valley in Panama, where he then conceived of ecoReserve as a vehicle for enabling individuals of any means to create their own nature reserves. He is also Co-Founder and Managing Director of Wiel Brien, LLC, a real estate investment company focused on buying, renovating, and leasing REO single family homes. Colin has a strong background in business management and software engineering. In 1998, he founded and ran Milo, a 35-person software engineering firm in San Francisco that was acquired within three years. He then founded the San ray ban sunglasses sale Francisco Chapter of the Keiretsu Forum, an angel investor network. Colin has made angel investments cheap football jerseys in more than a dozen Bay Area companies in the past six years. Earlier in his career, Colin designed an antiskid system for commercial aircraft for Boeing (two US patents issued) and co-architected the Java infrastructure for Charles Schwab's online trading website, which was the largest dollar volume e-commerce website in the world at that time. Colin holds a B.S. in Mechanical Engineering from U.C. Berkeley.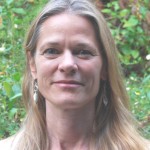 Tamara Pulsts – President & Co-Founder
Tamara Pulsts is President of ecoReserve. Her previous positions include Director of Operations & Research for Mindful Capital Partners, a private equity firm that Wholesale Jerseys invests in natural and organic consumer products; Product Manager of the online education channel at FastFind (acq. Bankrate), an online lead generation company; and Director of Corporate Partnerships for the Entrepreneurs Foundation, which engaged venture capitalists and early stage startup companies in philanthropy and volunteerism. Prior to that, Tamara lived in New York, where she was Manager of Affiliate Partnerships for Phase II Media, an jordan retro 1 online advertising network; Director of Individual Giving for the Phoenix House Foundation, the nation's largest drug treatment organization; and Client Services Coordinator for the New York and London offices of the law firm Kirkland & Ellis. Tamara was a long-time volunteer for the Uganda Rural Development & Training Programme and Amnesty International. She has a B.S. in Rural Sociology from Cornell University and did MFA studies in Radio-TV-Film at Temple University.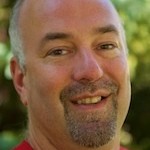 James Lynch, III – Chief Technology Officer
In the mid-1970s, Jim Lynch had a review published in a suburban New York newspaper and decided on a career as a music journalist. He wrote often for Columbia University's newspaper and indie magazines around the country, but soon detoured into concert promotion and artist management. After Columbia he was hired by The Kurt Weill Foundation for Music, and set out on the dual tracks of music and technology that would guide the rest of his career. His first startup, Point Seven Systems, merged with Business Link Communications in 1992, and become a pioneer in electronic prepress. He moved San Francisco 1996, and managed Systems Integration for Wells, playing a key role in the systems architecture for Wells Internet Watch Banking. Liquid Audio was able to lure him back to his musical roots in cheap football jerseys 1999, to build a top-flight IT team for the first commercial music download services. He returned to Wells Fargo 2001 as VP of Software Development for their Private Client Services Division, managing teams that built data warehouses, web-based CRM systems, and managed desktops. Wells PCS dissolved their software team in 2005, and Lynch went on to build content acquisition systems at Gracenote, and served as a consult CTO for several music and tech startups.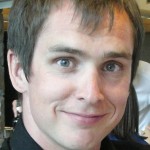 Will Cadell – Consulting Geospatial Engineer
Will has roamed mountanous places for many years, thats probably why he is obsessive about mapping. He has worked with geospatial data in academia, local government, natural resources and now he is building geoweb technology for the tech sector. Will moved from Scotland to Northern British Columbia in 2005 in search of adventure and the big wilderness, he found both. In addition to the landscape and skiing deep powder he discovered an interest in open source web technology. This interest has led him to present at various conferences, build some fun technology and most rescently start a new company (www.sparkgeo.com) which is supporting ecoReserve's geospatial needs. Will has a Bachelor of Engineering and a Master of Science in Environmental Remote Sensing, both from Aberdeen University (Scotland).
Jagdish Gade – PHP MVC Developer
Pinal Sakarvadia – Engineering Team Lead